General Order No. 5 from Executive Headquarters, Memphis
Provided by:
Tennessee State Library and Archives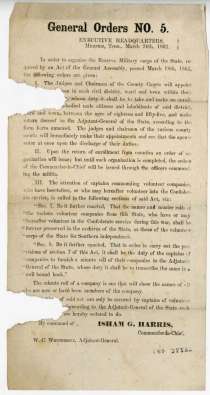 General order No. 5 issued by Governor and Commander-in-Chief Isham G. Harris and Adjutant General W. C. Whitthorne to organize the state's Reserve Military Corps as required by an act of the General Assembly, passed March 18, 1862.