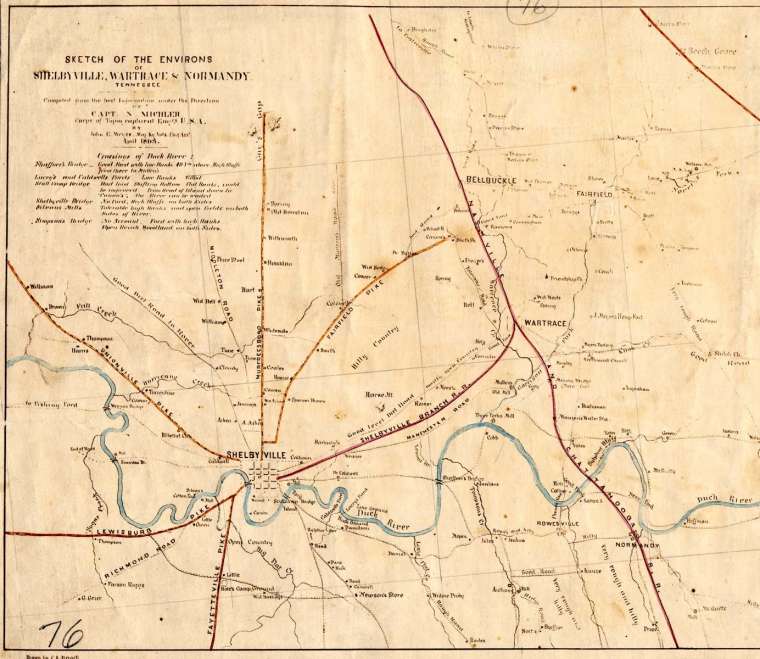 Map of Shelbyville, Wartrace and Normandy, 1863
Provided by:
Tennessee State Library and Archives.
Sketch of the Environs of Shelbyville, Wartrace and Normandy, April 1863.

This map shows various crossings of the Duck River and was also created by Capt. N. Michler. During the summer of 1863, Gen. Rosecrans led the Union Army in the Tullahoma Campaign, which resulted in driving the Confederate Army out of Middle Tennessee. Considered a brilliant tactical achievement, the campaign caused few casualties on either side but left the Army of Confederate Gen. Braxton Bragg intact and set up Rosecrans' defeat at bloody Chickamauga.


Tools
Key Facts
Then Capt. Nathaniel Michler of the Army Corps of Engineers served with the Armies of the Ohio and Cumberland and, later the Potomac
Eventually reached the rank of Brigadier General, chose the site of the White House, supervised light house construction
Related