Bessie Smith Cultural Center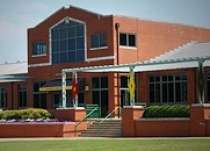 The Bessie Smith Cultural Center is an interdisciplinary cultural center that promotes cultural, educational, and artistic excellence and fosters research and education of African and African American heritage.
The Chattanooga African American Museum was founded in 1983 to provide sources of curricula, historical references, creative works, and the media about the identity of Africans and African Americans, particularly those of Chattanooga. Civil War era exhibits include discussion of the Underground Railroad, the Civil War, and Reconstruction.
Tools
Key Facts
Named for the "Empress of the Blues," Bessie Smith
Includes historic artifacts & exhibits, educational programs, and a music festival