Cameron Hill
Location:
AT &T Field
Chattanooga, TN 37402
Phone:
(423) 267-2208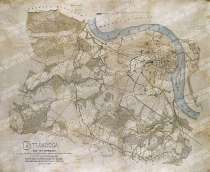 In August 1863 Confederate artillery responded to its Union counterpart across the river from Cameron Hill to little effect. A few weeks later, Union soldiers established a signal station on the hill. Observers from here reported the Union victory Nov. 24 on Lookout Mountain.



Trails marker is at AT&T Field.