Cannonball House
Location:
3382 Hwy 126
Blountville, TN 37614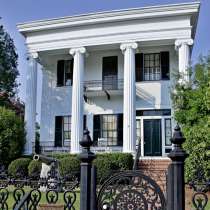 During the Civil War's Battle of Blountville, this house stood between the lines as fighting swirled around it.
Many area structures were destroyed, but this one survived and bears the scars of battle.

Many women and children who lived in the area fled to the Historic Deery Inn for safety during the Battle of Blountville. Many of the town's buildings were destroyed in the battle, hit by cannon fire or burned to the ground.