Courthouse Burning in Livingston
Location:
Courthouse on the Square
Livingston, TN 0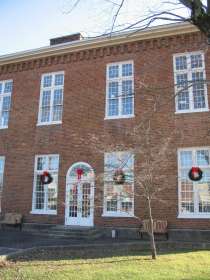 In April 1865 a company of Confederate guerrillas led by Captain John Francis made a raid on Livingston and burned the county courthouse. U.S. authorities had collected information about the pro-Confederate activities of many local residents and this material was stored in the courthouse, awaiting use in trails. By destroying the courthouse and the evidence against them these residents were saved from being placed on trial.