Clement Railroad Museum
Location:
100 Frank Clement Place
Dickson, TN 38578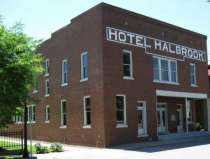 The railroad here was part of a transportation network created by the Union army during the war. This military railroad was constructed in 1862 connecting the Tennessee River port at Johnsonville with the Nashville area. Much of the labor was supplied by the U.S. Colored Troops, and they guarded the railroad until the end of the war. See the Clement Railroad Hotel for Civil War exhibits and the railroad.