Adamsville in the Civil War
Location:
231 East Main St.
Adamsville, TN 38310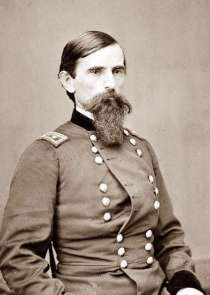 By early in March 1862, after Union Gen. Ulysses S. Grant moved his army to southern Tennessee, three units of Federal troops under Gen. Lewis "Lew" Wallace were stationed at Adamsville, Stoney Lonesome, and Crump's Landing. Wallace gained a reputation for fairness even among local Confederate supporters as he purchased fodder and supplies for his forces. On April 1, Lt. Charles H. Murray, 5th Ohio Cavalry, reported to Wallace that a skirmish near Adamsville went badly for the Federals when his small detachment suffered "a rapid and severe fire from [Confederate] double-barreled shot-guns."