Davies Manor Plantation
Location:
9336 Davies Plantation Road
Memphis, TN 38133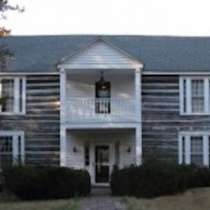 Davies Manor provides a stunning example of wartime survival. Located just north of the stage route between Memphis and Nashville, the house and surrounding plantation were visited by soldiers from both sides during the Civil War. When the war began, brothers Logan E. Davies and James B. Davies jointly operated the plantation. Their slaves grew cotton, corn, and wheat and raised livestock. James Davies joined the 38th Tennessee Infantry in 1862. He fought at Perryville, Lookout Mountain, and Atlanta, among other engagements. Younger brother Henry Newton Davies also joined the Confederate army and died at the Battle of Nashville. Logan Davies, his wife, Frances Anna Vaughn Davies, and their slaves maintained the plantation throughout the war.