Civil War Around Sparta
Location:
One East Brockman Way
Sparta, TN 38583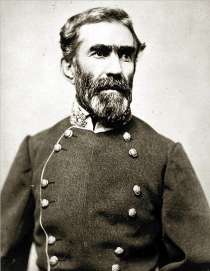 "Brother against brother" sums up the divided loyalties families faced in White County during the Civil War. In 1862, Confederate Gen. Braxton Bragg's troops marched through the Sparta town square en route north to invade Kentucky. Later, an estimated 600 Confederate guerrillas operated in the area, and Sparta served periodically as a Federal base under Union Col. William B. Stokes, 5th Tennessee Cavalry. In February 1864, Stokes wrote that "It will take some time and continued scouting to break up these bands, but you may be assured no time will be lost and no effort spared to rid the country of them."