Charleston on the Hiwassee
Location:
117 Worth St.
Charleston, TN 37310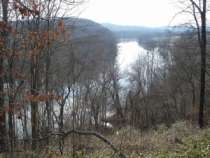 Charleston, formerly Fort Cass during the Trail of Tears (Indian removal of 1838), was strategically important in the military struggle for East Tennessee. The East Tennessee and Georgia Railroad bridge here, the line's only crossing on the Tennessee River, made it a tempting target. Union loyalists burned it on November 8, 1861, and Union and Confederate forces later damaged it numerous times after it was rebuilt. The 1861 bridge burnings prompted Confederate authorities to tighten their military control over East Tennessee. When retreating Confederate troops damaged the bridge in November 1863, Union Gen. William T. Sherman was compelled to spend the evening of November 30 in Charleston.