Civil War in Lebanon: Caught in the Crossfire
Location:
James E. Ward Agricultural Center
Lebanon, TN 37087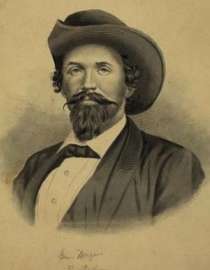 The Civil War significantly affected Lebanon because of the town's proximity to the Cumberland River and its location on the region's turnpike system. Federal troops first appeared in Wilson County early in 1862. An engagement on the town square in May between Union Gen. Ebenezer Dumont's command and forces under Confederate cavalry leader Gen. John Hunt Morgan resulted in Union control of the town and county for the rest of the war. Constant guerilla warfare resulted, however, and summary executions and violent reprisals were common. A monument to Gen. Robert H. Hatton, who organized the 7th Tennessee Infantry (CSA) and died in 1862 at the Battle of Seven Pines, Virginia, stands on the town square.