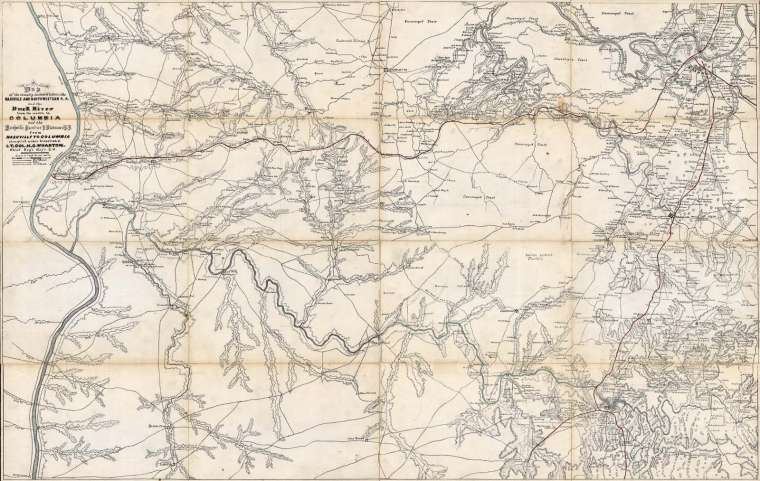 Union map of Middle Tennessee, 1863
Provided by:
Tennessee State Library and Archives.
Operational map of a portion of Middle Tennessee, ca. 1863

This is a map of the country included between Nashville and Northwest Railroad and the Duck River from its mouth to Columbia and the railroad from Nashville to Columbia. The map was compiled by Lt. Col. H. C. Wharton, the Chief Topographical Engineer. The map was issued by the command of Major Gen. George H. Thomas.