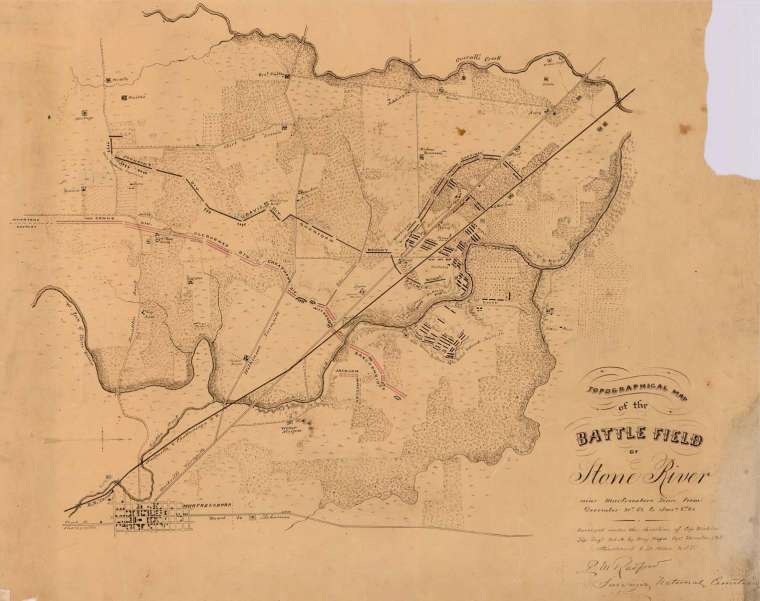 Map of Stones River Battlefield, 1863
Provided by:
Tennessee State Library and Archives
This hand-drawn map of the Battle of Stones River displays the positions of Union and Confederate divisions and the names of their commanders. The map also features the locations of vegetation, rivers, roads, and railroads, and the layout of Murfreesboro. The map was produced by US topographical engineers who produced several other maps of the Battle of Stones River under the direction of Nathaniel Michler, who headed the Topographical Dept. in the Army of the Potomac.