Grand Army of the Republic Banner
Provided by:
Tennessee State Library and Archives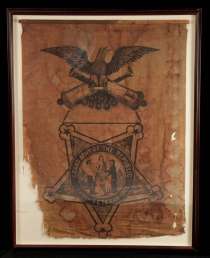 This GAR banner was carried by Berry Shoffner, a Union Civil War veteran during a parade held in Maynardville (Tenn.) in 1866. Shoffner was a private in Co. B, 8th Tenn. Cav., USA , from 1863 to 1865.