Battle of Hoover's Gap
Location:
116 Confederate Cemetery Rd.
Beech Grove, TN 37018
Phone:
(931) 571-7311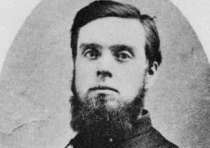 Union troops overran Bragg's fortified line along the railroad line and captured the valley of Hoover's Gap, important in protecting supplies and the route to Chattanooga.
Following the Battle of Stone's River, at the end of 1862, Union forces under General William Rosecrans went into winter quarters at Murfreesboro, and Confederate forces, under General Braxton Bragg, headquartered at Tullahoma. The two forces were separated by a series of ridgelines, hills and valleys; the way through those geographic obstacles was through wide divergences known as gaps.

Hoover's Gap is located about 26 miles southeast of Murfreesboro, just off today's Interstate 24. In 1863, it was one of several routes through the ridges and hills that made up the fertile valleys of Middle Tennessee, whose importance to the Confederacy was pivotal. By controlling Middle Tennessee, the approaches to Chattanooga, a key transportation center for the Confederacy, were protected. For the hard-pressed Southern armies, Middle Tennessee was also a vital area for forage and supplies.

As summer 1863 approached, Grant's successes near Vicksburg were becoming significant. Washington, fearing that Bragg would detach a large portion of his army to help break the Vicksburg siege, strongly urged Rosecrans to initiate a campaign against Bragg in Middle Tennessee.

On the morning of June 24, 1863, in a drizzling rain, Col. John T. Wilder, leading the "Lighting Brigade" of mounted infantry and armed with Spencer rifles, moved into the four-mile-long valley of Hoover's Gap and opened the Tullahoma Campaign. With a lone Confederate cavalry regiment left to hold the gap, the overpowering Union force quickly pushed the defenders out.

Word of the attack was slow to reach Major General A. P. Stewart, division commander of Hardee's Corps, assigned to Bragg's right. The closest infantry to the gap was under the command of Confederate General William Bate, who hit Wilder's troops head on, only to be repulsed by the rapid firing Spencers. After three attempts and with one-quarter of his men down, Bate pulled back. Wilder suffered 61 casualties to Bate's 146. By 4 p.m., Stewart's division was ready to march to support Bate, but by then the Union Fourteenth Corps was in Hoover's Gap, and the battle was over.
Tools
Key Facts
Col. Wilder's "Lightning Brigade," armed with Spencer repeating rifles, overpowered Confederate defenders.
Major Gen. Stewart did not receive word of the attack until too late to come to Bragg's aid.
Related