The Battle of Thompson's Station
Location:
1550 Thompson Station Rd.
Thompson's Station, TN 37179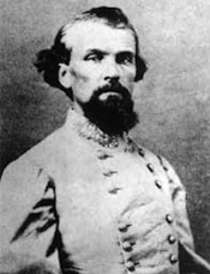 As you continue to drive into Thompson's Station, the Battle of Thompson's Station unfolds. During a quiet period following the Battle of Stones River, Union soldiers ventured to the area north of Spring Hill to collect food and hay. On March 5, 1863, General Nathan Bedford Forrest's cavalry awaited them, and launched the second largest Civil War battle in Williamson County, ending with the capture of Union Colonel John Coburn and 1,800 casualties. The road ends at the replica of Thompson's Station's railroad depot. Look up the hill behind the depot to see the Heron Farm, Land Trust protected in 2007.