Sugar Creek Engagement
Location:
440 Appleton Road
Five Points, TN 38457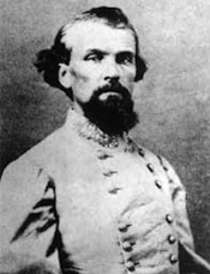 Following the battle of Nashville and the resulting retreat of the Army of Tennessee, Confederate Gen. Nathan Bedford Forrest's troops, who were screening the march south, were camped near here. On Dec. 26, Union cavalry attacked, hoping to catch the Confederates before they crossed the Tennessee River. Forrest's men successfully repelled the attack and the Army of Tennessee crossed the river unmolested.