Forrest's Artillery Position
Location:
8th and Brownsville Streets
Trenton, TN 38382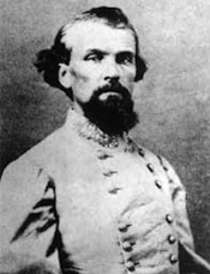 Gen. Nathan B. Forrest placed his artillery here during his attack on Trenton on December 20, 1862. Union Col. Jacob Fry, commanding a unit of about 250 hastily assembled convalescents and other soldiers, occupied the area around the Mobile and Ohio Railroad depot about eight blocks in front of you. He had earlier fortified the high ground here, but had been ordered to send his regular troops to Jackson, and therefore could only defend a small area within the town.