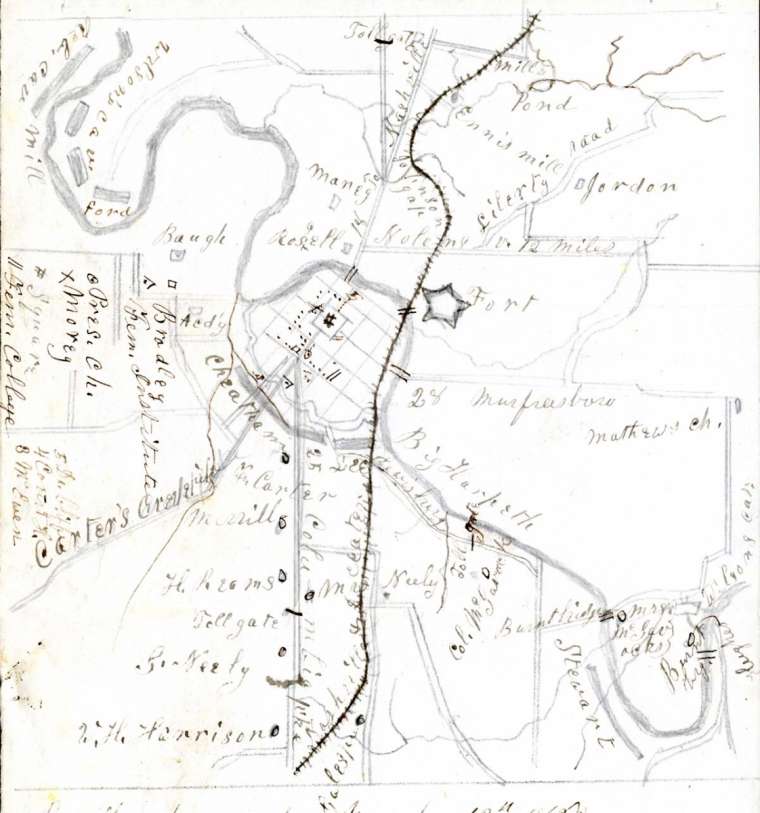 Map of Franklin, Tennessee, 1864
Provided by:
Tennessee State Library and Archives.
Hand-drawn map of Franklin from 1864 showing locations of the fort, major streams, roads, and the railroad. The map includes a chronology of action of both Union and Rebel troops near Franklin from March 1862 to December 1864.