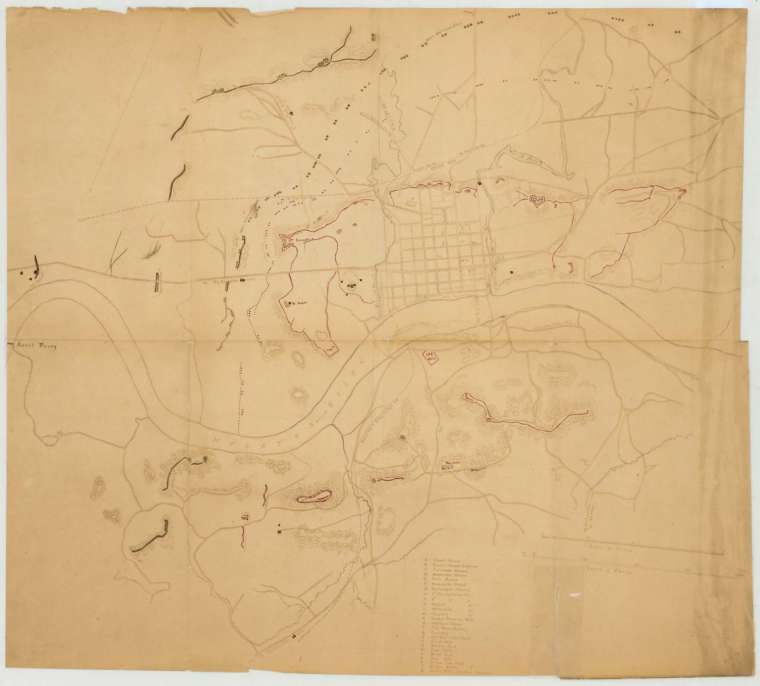 Map of Knoxville during Gen. Longstreet's siege, 1863
Provided by:
Tennessee State Library and Archives.
Map of Knoxville and surrounding area showing fortifications and other landmarks, ca. Nov. 1863. This hand-drawn map was included in a diary kept by Seth Alden Abbey (1798-1880). Abbey was a sergeant in the 2nd Regiment, Ohio Volunteer Cavalry. The map shows the disposition of forces, gun emplacements and landmarks involved in the 1863 Battle of Fort Sanders at Knoxville.