Mount Olivet Cemetery
Location:
1101 Lebanon Road
Nashville, TN 37210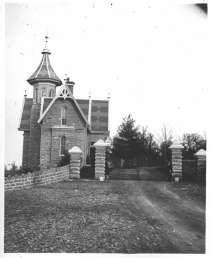 The Confederate Circle area of this cemetery (est. 1856) honors the nearly 1,500 Southern soldiers buried here.
Tools
Key Facts
Mount Olivet is also the burial place for seven generals, including Benjamin F. Cheatham and William B. Bate.
There is an annual tour of the cemetery with living history. Open daily. Admission is free.
Related