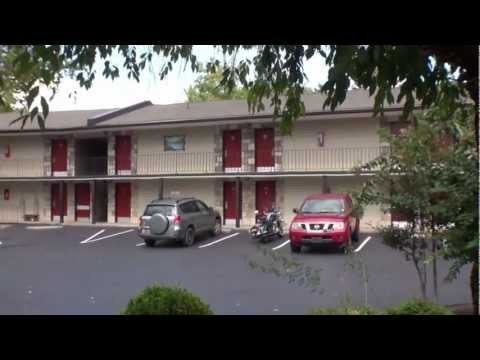 An island paradise in downtown Gatlinburg! Adjacent to Ripley's Aquarium of the Smokies and the main trolley depot, Best Western Twin Islands is a peaceful, family-friendly property surrounded by a flowing river with .25-mile river walk. Complimentary hot breakfast served daily!
Hotel Amenities:
Ӣ Free Downtown Gatlinburg ParkingӢ Exterior CorridorsӢ 24-Hour Front DeskӢ Complimentary Coffee in LobbyӢ Full, Hot Breakfast DailyӢ Lobby Business Station - Check Your Email!Ӣ Exercise FacilityӢ Romantic "Honeymoon Island"Ӣ Outdoor Heated Swimming Pool & Hot TubӢ Family Playground with Picnic PavilionӢ 1/4 Mile 'Riverwalk' TrailӢ Fishing - See Note BelowӢ Guest LaundryӢ Ice/Vending MachinesӢ Free Wireless High-Speed Internet
Guest Room Amenities:
Ӣ All Rooms with River ViewӢ Cable TelevisionӢ Free Local Calls Under 30 MinutesӢ Free Long Distance AccessӢ DataportsӢ Wake-Up CallsӢ AM/FM Alarm ClockӢ Coffee/Tea MakerӢ HairdryerӢ Iron / Ironing BoardӢ Refrigerator / MicrowaveӢ Handicap Accessibility Available
Guest Room Types:
Ӣ King Jacuzzi SuiteӢ KingӢ 2 QueenӢ 2 DoubleӢ 2 Queen Jacuzzi SuiteӢ Family Apartments - Limited
Amenities Available Upon Request:
Ӣ * Seasonal FireplaceӢ Balcony RoomsӢ * CribsӢ Non-Smoking Rooms          * Nominal Additional Fee
---
Tennessee Vacation eGuide

The 2016 eGuide gives you instant access to Tennessee's irresistible attractions and destinations. Peruse venues online, then put in your order to get a free guide delivered to your doorstep.