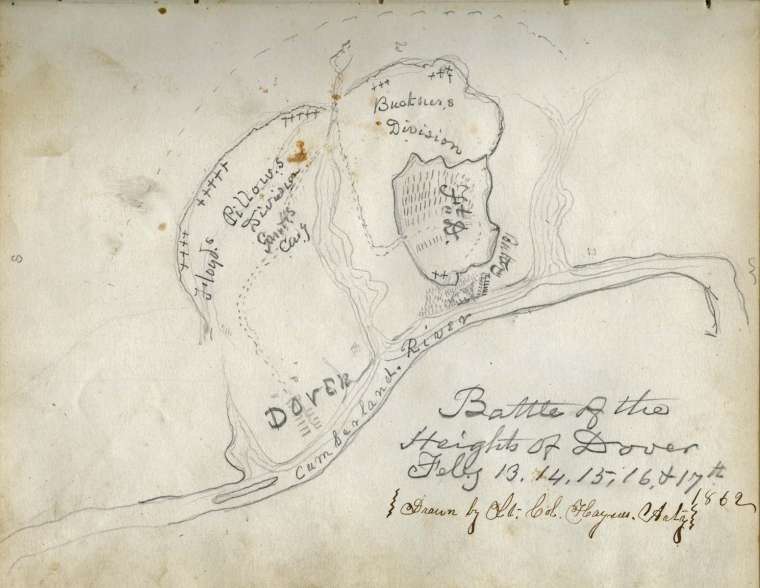 Hand-drawn Map of "Battle of Heights of Dover, Feb. 1862"
Provided by:
Tennessee State Library and Archives
Previously unknown map of the town of Dover and Fort Donelson, drawn by a Confederate artillery colonel. Shows disposition of forces at Battle of Fort Donelson.
Tools
Key Facts
Related battle site: Fort Donelson.
Related