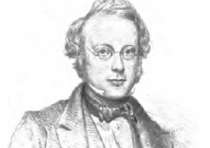 Samuel "Champ" Ferguson was one of the most notorious Confederate guerrilla fighters of the Civil War. Born near Albany in Clinton County, Kentucky, Ferguson moved to White County, Tennessee, with his family in the 1850s.

At the outbreak of the Civil War, the Cumberland Plateau was extremely volatile in its divided loyalties to the Union and Confederacy. The mountainous terrain made military control of the area almost impossible; guerrilla operations became the preferred tactics of belligerent locals like Ferguson. Largely due to the efforts of Ferguson and his men, the area around Sparta in White County where Ferguson lived remained under the control of Confederate partisans for the war's duration.

By war's end, the Federal government had branded Ferguson an outlaw. Ferguson and his supporters responded that his actions were within the boundaries of just warfare and self-defense. He surrendered in May 1865, believing that he would be treated according to Confederate surrender agreements and paroled. His co-partisans were released, but he was arrested and tried as a guerrilla.

The controversial trial, which took place from July to September 1865, was a sensation among Nashville citizens and newspaper journalists. The defense, led by Judge Jo Conn Guild, maintained that Ferguson was a captain in the Confederate Army and should be paroled as such. The prosecution, led by Judge Advocate A.C. Blackman, claimed that, as a guerrilla and outlaw, he acted outside the bounds of the army. Ferguson was charged with 53 counts of murder.

The Military Commission decided that, since Ferguson was not paroled, he was not to be accorded the protection of army status; he was sentenced to be hanged. The execution took place in Nashville on October 20, 1865, with Ferguson's wife and child attending. Ferguson was one of only two Confederates who were executed by the Union Army, the other being Henry Wirz, commandant of Andersonville Prison. Ferguson's last wish was to be taken back to his home in White County, Tennessee, which was granted. His grave now resides in France Cemetery north of Sparta.
Tools
Key Facts
His guerrilla tactics kept the area around Sparta under Confederate control.
At his controversial trial, Ferguson was ordered to be hanged for 53 counts of murder, in spite his defense that he acted within the bounds of war.
Related